Invites you to
worship with us
If you are looking for a place to worship,
Mt. Nebo Lutheran Church
invites you to worship with us.
We offer Sunday morning worship at
with Sunday School for adults and children at .
We are a member of a parish which also includes
Good Shepherd Lutheran in Orange, VA.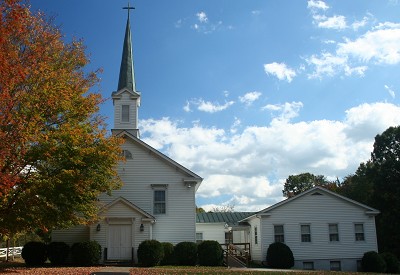 We are a small congregation in a country setting
and you can find us:
From Ruckersville: 29 N for 4 miles, Right onto
Rt. 621 (Jack's Shop Road) for 3.8 miles.
Church is on the right
From Stanardsville: Rt. 230 E to Rt. 29
Cross over Rt. 29 to Rt. 626 to Rt. 231
Right onto Rt.231 for 4.8 mile
Right onto 621 (Jacks Shop Road) for .2 mile
Church is on the left.
From Madison: 29 S to Rt. 230 E. for app. 1/2 mile
Right onto Rt. 231 for 5 mile
Right onto 621 (Jacks Shop Road) for .2 mile
Church is on the left
Redeemed by Christ
and called by the Holy Spirit,
Our mission is:
to Proclaim the Gospel through word and sacrament,
to be a commited witness to our faith,
to reach out to the local community
and to support the wider church

Council Members…



Mt. Nebo

Fritz Brittain, President 2022 (2)
Congregational Care
Sherrill Lapin, Vice-President 2020 (1)
Evangelism/Social Ministry & Christian Education

Jane Sathe, Non-Council Member Secretary,

Harold Berrey, Treasurer 2019 (1)
Finance

Doug Burke, Member 2020 (1)
Property
Mike Sathe, Member 2021 (1)

Joyce Kipps 2017, Financial Secretary


Trustees:
Doug Burke (2022)
Good Shepherd


Dick Stageberg, President
Fellowship, Worship & Music
Richard West, Vice-President
Stewardship
Kit West, Secretary
Service & Christian Education

Connie Kronander, Treasurer
Non-Council Member

Janet Cooper, Financial Secretary
Evangelism

Grant Palmer, Council Member
Richard West, Vice-President
Jane Sathe, Secretary

Grant Palmer
Fritz Brittain
Earl Hampton
Doug Burke
Sherrill Lapin